Outdoor Accessories Umbrella Base
MODEL:
UMCB1
Your umbrella will stay anchored in either the 55 lb. (19W 19D 14H) or 110 lb. (23W 23D 18H) base. Use with the outdoor dining tables. The heavier base is suitable for freestanding umbrellas and is only offered in black. The smaller base is available in beige, black and champagne bronze. Also standard is the sleeve that accommodates poles of up to 1.75" in diameter.
Reset
Choose Your Finish
Finish (2) - Beige


Gallery Images
Features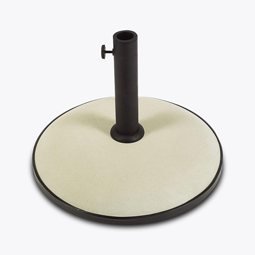 Base Color Finish
Choose from 3 base color finishes: beige, champagne bronze, and black.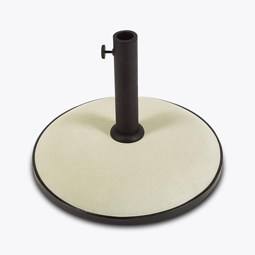 Standard Weight
The base comes in a standard weight of 55 lbs.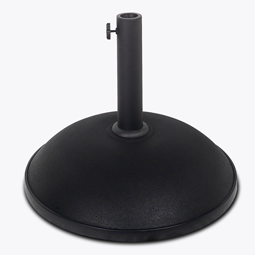 Optional Heavier Weight
The optional heavier weight of this base is 110 lbs and is only available in black.
Statement Of Line
Outdoor Accessories Umbrellas / Bases
Umbrella Canopy
Model: UMC1
108W 108D 96H
Concrete Umbrella Base – 55 LB Weight
Model: UMCB1
19W 19D 14H
Concrete Umbrella Base – 110 LB Weight
Model: UMCB2
23W 23D 18H
Collection
You Recently Viewed...